Clinical Coordinator (Full Time, Night shift)
Miami, Florida
Our nurses are happy, and we do everything we can to keep them that way. We are looking for quality, driven nurses to join our outstanding team; take a look at our current openings and apply today.

Success Profile
What makes a successful Nurse at Nicklaus Children's Hospital? Check out the top traits we're looking for and see if you have the right mix.
Proactive
Compassionate
Team Player
Empathetic
Collaborative
Responsible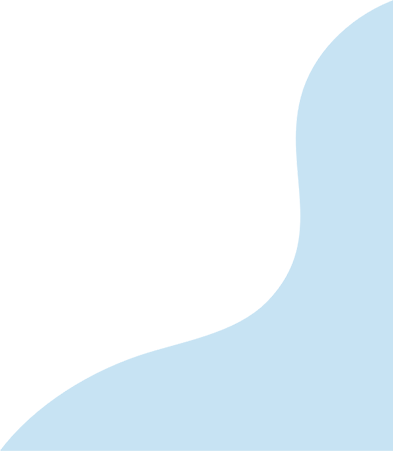 Our Culture
We are there through all stages of health and life, both physically and mentally.
We believe in inspiring hope and promoting lifelong health.
We are a trusted partner to children and their families, not only in times of illness, but throughout their life journey.
We are guided by the CREATE (collaboration, responsibility, empowerment, advocacy, transformation, empathy) values and behaviors.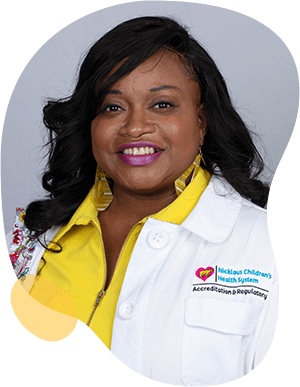 Joining a new organization can be daunting or overwhelming. But at Nicklaus, your colleagues make you feel welcomed. They taught me to celebrate our accomplishments and band together during challenging times. This is not easy to find in healthcare these days, so I'm grateful to have found an amazing place to work with people and leadership who have my well-being in mind.

Lova Renee Brunson

Manager Accreditation & Regulatory
Benefits
Part-time and full-time employees receive the same benefits package.
Responsibilities
Job ID 21124
Date posted 09/15/2021
Job Summary
Assesses, plans, facilitates and evaluates the coordination of patient care according to unit/department policies and procedures. Provides clinical leadership, utilizes effective problem solving strategies and applies evidence based practice to improve patient care. Works under the supervision of the Nursing Manager/Director.
Minimum Job Requirements
CPR: Healthcare Provider

A minimum of 2 years RN clinical experience.

Experience as a Charge Nurse is required.

Microsoft Office Applications including Excel and Word experience required.

PALS within two years of hire as specified by department.

NRP/ACLS within one year of hire as specified by department.

RN licensure within the State of Florida.
Essential Duties and Responsibilities
Clinical Leadership
Coordinates & continuously monitors patient flow, supports patient throughout utilizing appropriate resources from admission, transfer or discharge & facilitates the processes in a timely manner.

Identifies clinical strengths & opportunities, re-assigns patient assignments to support clinical competency, coaches & mentors employees to improve performance & clinical outcomes.

Flexes the employees to align with census fluctuations, collaborates with the Operations Administrators and Nursing Staff Office to meet hospital needs.

Promotes/practices cost containment and maintaining fiscal performance by ensuring appropriate supplies and par levels are maintained.

Supports departmental goals and the hospital strategic plan. Actively participates in the nursing governance council and unit based committee.

Conducts department huddles, communicates hospital and department updates and Hospital Consumer Assessment of Healthcare Providers and Systems (HCAHPS) Patient Perception Survey data.

Fosters staff empowerment and open communication, leads and guides staff to build a high performance and engaged team.
Patient/Family Communication
Works collaboratively with all levels of the hospital interdisciplinary team and promotes the team concept within the department & hospital wide.

Interacts with patients and families to review plan of care and solicits input and communicate any patient and family concerns to physician.

Ensures the provision of education about disease processes, treatment and documents patient/family teachings on health related needs in the electronic health record.
Nursing Care Functions
Administers direct patient care, as needed, especially during high census and/or when other resources are not available.

Oversees and assists staff in the delivery of patient care through the nursing process of assessment, planning, intervention, and evaluation.

Responsible for patient care coordination on designated shift to include accountability for patient throughput and outcomes.

Identifies opportunities to improve processes and assists with projects to enhance workflow utilizing Lean methodologies and tools.

Assists and supports the RNs and team with code blue and rapid response efforts.
Patient Care Rounds and Updates
Collaborates and rounds with a multi-disciplinary team in daily care planning rounds, as appropriate and fosters a Family Centered Care environment.

Communicates the patient's progress including critical findings and changes in the patients' condition.

Implements and documents the plan of care in collaboration with the other disciplines and services to assure safe and efficient care.
Charting/Documentation
Actively participates in the performance review process through chart reviews and validating timeliness of charting and all requirements are met.
Quality/Safety
Ensuring all staff on the assigned shift is adhering to the regulatory requirements of the Joint Commission, CMS, DOH, & other accrediting agencies.

Ensuring all staff is adhering to hospital policies and procedures.

Promotes a safe "error free" working environment by consistently performing infection prevention are adhered to on their assigned shift.
Knowledge/Skills/Abilities
Career Development: National certification preferably within 5 years of hire.

BSN Degree or currently enrolled in BSN program.

Strong customer service, problem solving, critical thinking, time management and conflict resolution skills.

Pediatric Nursing in an acute care setting is preferred.

Trauma certification as specified by the department.

Effective verbal and written communication skills.

Ability to positively influence, hold self and others accountable.

Ability to collaborate in a multidisciplinary team, and lead a team to achieve business results.
(EOE DFW)
Nursing - Clinical
Florida-Miami-Nicklaus Children's Hospital - Main Hospital Campus
2 NORTH-2100-620000
:Full Time
Get an idea of what your daily routine can be like.
Explore transportation, parks, cafés, shopping and beaches in this location.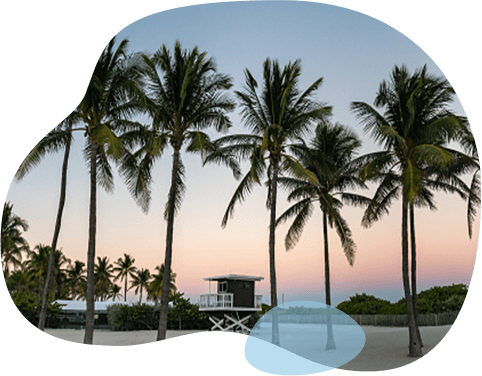 Join Our Talent Community