Nurse Manager- NICU (Full Time, Night shift)
Miami, Florida
Our nurses are happy, and we do everything we can to keep them that way. We are looking for quality, driven nurses to join our outstanding team; take a look at our current openings and apply today.

Success Profile
What makes a successful Nurse at Nicklaus Children's Hospital? Check out the top traits we're looking for and see if you have the right mix.
Proactive
Compassionate
Team Player
Empathetic
Collaborative
Responsible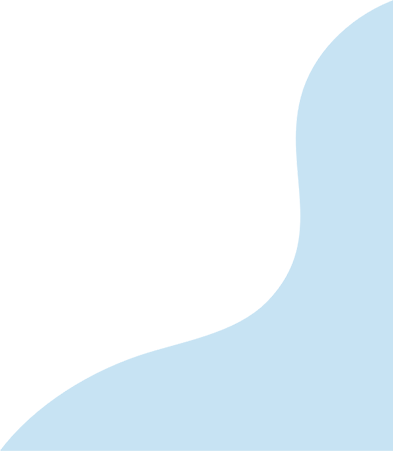 Our Culture
We are there through all stages of health and life, both physically and mentally.
We believe in inspiring hope and promoting lifelong health.
We are a trusted partner to children and their families, not only in times of illness, but throughout their life journey.
We are guided by the CREATE (collaboration, responsibility, empowerment, advocacy, transformation, empathy) values and behaviors.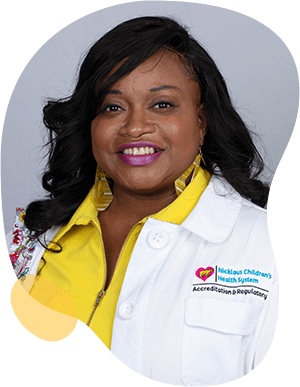 Joining a new organization can be daunting or overwhelming. But at Nicklaus, your colleagues make you feel welcomed. They taught me to celebrate our accomplishments and band together during challenging times. This is not easy to find in healthcare these days, so I'm grateful to have found an amazing place to work with people and leadership who have my well-being in mind.

Lova Renee Brunson

Manager Accreditation & Regulatory
Benefits
Part-time and full-time employees receive the same benefits package.
Responsibilities
Job ID 21104
Date posted 09/21/2021
Job Summary
Responsible for providing clinical leadership, utilizes effective problem solving strategies, and applies evidence based practice to improve patient care. Oversee and optimize the flow of department and provide exceptional patient care in a fast-paced environment.
Minimum Job Requirements
Bachelor's Degree BSN required 
RN - Registered Nurse RN licensure in the State of Florida in good standing prior to expiration throughout employment
NRP - Neonatal Resuscitation Program In good standing prior to expiration throughout employment
CPR BLS -American Heart Association BLS Maintain active and in good standing throughout employment
2-4 years Adult/pediatric RN experience in an acute healthcare environment
Previous experience as a nursing unit Charge Nurse or Leadership
Knowledge, Skills, and Abilities
NICU or ICU experience preferred.
Career Development: National Certified Pediatric Nurse (CPN) preferred.
Proficient with computers, EMR, and Microsoft Office experience preferred.
Strong customer service, problem solving, critical thinking, time management, and conflict resolution skills.
Effective verbal and written communication skills.
Ability to positively influence, hold self, and others accountable.
Ability to effectively be the liaison with physicians and physician teams.
Ability to collaborate in a multidisciplinary team and lead a team to achieve business results.
Ability to provide direction, coaching, and mentor staff and redirect unacceptable behaviors.
Job Specific Duties
 Ensures achievement of target quality indicators for CEI (falls, bundles, central line infusion, unplanned extubations, etc.). Proactively monitors and implements systems to achieve and surpass CEI/goals.
 Identifies and manages lean processes in department overseen by director. 
 Reviews documentation for code blues to ensure specific hospital policy and standards are adhered to within 24 hours of event.
 Monitors and investigates medication discrepancies to ensure medication administration practices are being followed per the medication administration processes. 
 Reviews incident reports, implement a plan of action, and monitors results to drive efficiencies in clinical and operational excellence.
 Oversees and supervises daily operations and staffing; edits and reacts to unplanned events and challenges while assuring quality service and patient directed care.
 Reviews schedules, uses flex options, and proactively aligns the schedule with volume/census fluctuation, collaborates with nursing, and monitors on an ongoing basis.
 Accountable to conduct patient rounding to ensure patient and family satisfaction and maintain SEI targets level. Proactively takes action to correct any inefficiencies in processes and problem solve with key findings.
 Ensures patient and family satisfaction by assuring involvement in problems solving with the multi-disciplinary team; meets/exceeds SEI indicators for physicians and families.
 Ensures department meets/exceeds and sustains Service & Clinical Index scores and metrics; conducts huddles and communicates Hospital Consumer Assessment of Healthcare Providers (HCAHPS) results.
 Provides timely mentoring and coaching to clinical staff and Care Assistants to ensure quality of nursing care, fosters staff empowerment, open communication, and leads & guides staff to build an engaged team.
 Works collaboratively with all levels of the hospital interdisciplinary team with (Governance & Magnet) and promotes the team concept within the department and hospital wide.
 Directly manages staff from hiring to employment separation while supervising staff through orientation, training, and annual reviews within established guidelines and scope.
 Manages procedures including payroll, time/attendance, and progressive disciplinary action in a timely and accurate manner.
 Monitor and evaluate staff competencies, regulatory requirements, credentials, and accuracy/completeness of paperwork.
 Utilize performance improvement data to plan for staff development and continuing education. Responsible for and promotes and practices cost containment.
Nursing - Management
Florida-Miami-Nicklaus Children's Hospital - Main Hospital Campus
NEONATAL ICU-2100-620010
:Full Time
Get an idea of what your daily routine can be like.
Explore transportation, parks, cafés, shopping and beaches in this location.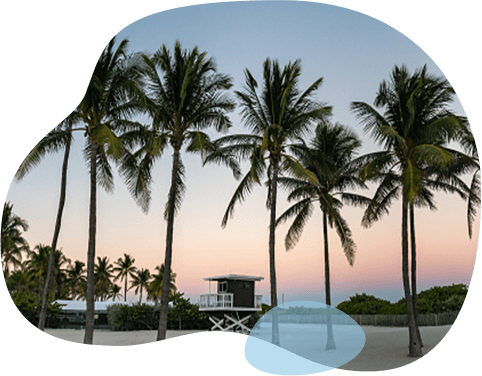 Join Our Talent Community