RN- DOH, School Health Services (Full Time, Day shift)
Miami, Florida
Our nurses are happy, and we do everything we can to keep them that way. We are looking for quality, driven nurses to join our outstanding team; take a look at our current openings and apply today.

Success Profile
What makes a successful Nurse at Nicklaus Children's Hospital? Check out the top traits we're looking for and see if you have the right mix.
Proactive
Compassionate
Team Player
Empathetic
Collaborative
Responsible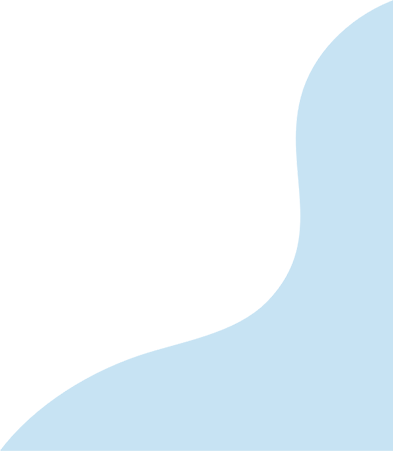 Our Culture
We are there through all stages of health and life, both physically and mentally.
We believe in inspiring hope and promoting lifelong health.
We are a trusted partner to children and their families, not only in times of illness, but throughout their life journey.
We are guided by the CREATE (collaboration, responsibility, empowerment, advocacy, transformation, empathy) values and behaviors.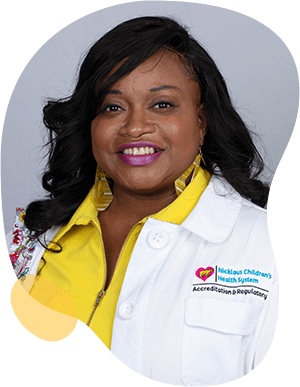 Joining a new organization can be daunting or overwhelming. But at Nicklaus, your colleagues make you feel welcomed. They taught me to celebrate our accomplishments and band together during challenging times. This is not easy to find in healthcare these days, so I'm grateful to have found an amazing place to work with people and leadership who have my well-being in mind.

Lova Renee Brunson

Manager Accreditation & Regulatory
Benefits
Part-time and full-time employees receive the same benefits package.
Responsibilities
Job ID 21289
Date posted 11/12/2021
Job Summary:
Delivers routine nursing care and conducts nursing practice in traditional service delivery models and with the use of Telehealth/telemedicine technology including care coordination, and primary prevention interventions. Performs health screenings, plans, implements and documents the appropriate plan of care; reports patient's conditions to healthcare team and families; and provides appropriate education to students and families. Works with the Florida Department of Health School Health Services Program, the School District, Principals and teams to promote health and wellness in Miami Dade County Public Schools (MDCPS) in accordance to the guidelines and requirements of the hospital and stakeholders. Supervises clinical and direct-patient care (minimally 80% of the time). Coordinates the flow of multiple modalities to ensure optimal customer satisfaction during scheduled shifts.
Minimum Job Requirements:
RN license to practice in the state of Florida
CPR: Healthcare Provider
Level II finger printing background
AHA First Aide certification required within 1 month of hire
Essential Job Duties:
Schedules, plans, and assists in completing and documenting required screenings. Coordinates with school health team appropriate interventions based on screenings.
Provides Telehealth consultations with use of technology (i.e., mobile health unit including peripheral devices) and uses video-conferencing for consults when required.
Ensures all student records are reviewed by the clinic team annually and implementing & delegating appropriate interventions. Keeps all registries up to date.
Delegates appropriate tasks to school Unlicensed Assistive Personnel (UAP) and school based team, ensuring all team activities are completed in a timely and efficient manner.
Enters appropriate interventions and documents at minimum once annually and as required in the student's CUMMS school.
Performs assessments of students seeking care in the health clinic. Plans and implements plan of care using protocols and documents plan of care collaborating with other disciplines/services.
Communicates with the Nursing Supervisor/ARNP/Physician/Medical Director on patient's progress and documents all student visits to the clinic in the appropriate formats.
Identifies all students with chronic conditions and initiates contact with family. Collaborates to implement plan of care established by the care team and family. Plans record transfers.
Ensures clinics are maintained according to all regulatory requirements including monitoring and documentation of all requirements.
Administers medication as ordered, adhering to all appropriate agency's policies and procedures. Provides training as indicated for teachers and staff.
Plans and implements educational programs for students and staff as indicated by the school's educational calendar and determined by Florida DOH and School District leadership team.
Participates in quality assurance programs established by regulatory agencies, Florida Department of Health and School District leadership team.          
Participates in marketing and education strategies/activities to help increase consumer adoption and awareness to Telehealth program.
Knowledge/Skills/Abilities:
BSN within 18 month of hire
2 years of nursing experience preferred
2 years of pediatric experience preferred
Effective English and Spanish communication skills both verbal and written communications
Basic computer knowledge to include Microsoft Word, Excel, and Outlook
Proficiency in medication calculations for administration
Knowledge of CDC and MDCPS Vaccine Schedule/Mandatory Vaccine Requirements
Ability to work well with school health team, providing leadership and direction to RN team members
Able to maintain a high level of quality and safe patient care
Ability to uphold the standards established by the Department of Health, Miami Dade County Public Schools and MCHS 
Able to provide direction, guidance, supervision and mentoring to a multidisciplinary team consistent with the objectives of the Mission and Vision of the Hospital
Nursing - Clinical
Florida-Miami-Nicklaus Children's Hospital - Main Hospital Campus
GRANT- DOH SCHOOL HEALTH-2100-311027
:Full Time
Get an idea of what your daily routine can be like.
Explore transportation, parks, cafés, shopping and beaches in this location.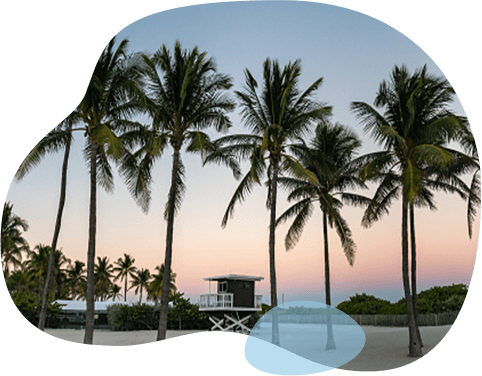 Join Our Talent Community