RN Transfer Center (Pool/Per Diem)
Miami, Florida
By becoming a nurse at Nicklaus Children's, you will be responsible for the planning and delivery of patient and family centered care that meets the quality of standards at our Magnet designated hospital. We are looking for a nurse to provide compassion and knowledge every day.

Success Profile
What makes a successful Nurse at Nicklaus Children's Hospital? Check out the top traits we're looking for and see if you have the right mix.
Proactive
Compassionate
Team Player
Empathetic
Collaborative
Responsible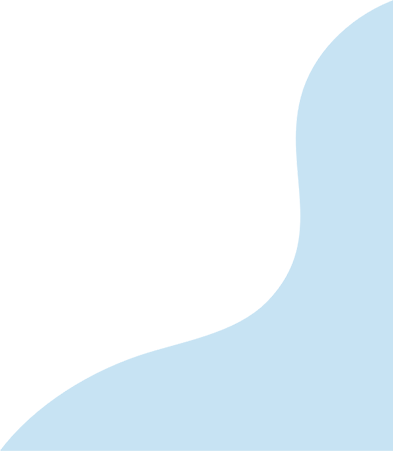 Our Culture
We are there through all stages of health and life, both physically and mentally.
We believe in inspiring hope and promoting lifelong health.
We are a trusted partner to children and their families, not only in times of illness, but throughout their life journey.
We are guided by the CREATE (collaboration, responsibility, empowerment, advocacy, transformation, empathy) values and behaviors.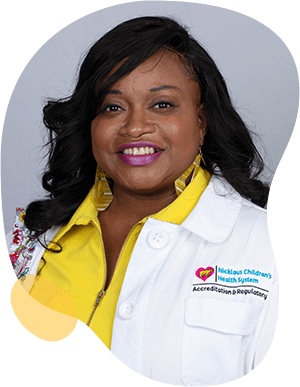 Joining a new organization can be daunting or overwhelming. But at Nicklaus, your colleagues make you feel welcomed. They taught me to celebrate our accomplishments and band together during challenging times. This is not easy to find in healthcare these days, so I'm grateful to have found an amazing place to work with people and leadership who have my well-being in mind.

Lova Renee Brunson

Manager Accreditation & Regulatory
Benefits
Part-time and full-time employees receive the same benefits package.
Responsibilities
Job ID 24005
Date posted 01/27/2023
Job Summary
Facilitates hospital to hospital transfers while adhering to EMTALA guidelines and collaborates with physician, hospital staff, patient/family regarding higher level of care requests. Ensures all incoming and outgoing transfers are triaged through the Access Center to standardize process, ensure insurance authorization (when applicable), and secure accepting physician who will provide the medical care that meets the patient's needs. Document all communication, demographic information, clinical information, financial information, insurance information, and outcome determination.
Job Specific Duties
Establishes and maintains trusting and professional relationships with referring parties by providing excellent customer service.

Engages with referring parties in a professional and collaborative manner to understand referring parties' needs, being aware that many referring parties call to transfer clients to other programs or seek additional help for clients in need of multiple services.

Completes daily assignments in the Transfer Center.

Coordinates transfers from external facilities from ED to ED or Inpatient Level of Care to Inpatient Level of care.

Coordinates transfers from NCH to other external acute care providers when services or care cannot be provided at NCH.

Secures clinical information for all transfer requests from external facilities to ensure that we have the capacity and capability of meeting the patient's medical care needs.

Collaborates with bed control and patient access to ensure that the patient is registered appropriately and there is a bed assignment before transfer occurs.

Follows EMTALA guidelines and hospital policies and procedures for all transfers to avoid any regulatory, compliance or legal issues.

Collaborates with Patient Access to verify insurance benefits and secure authorization for transfer as appropriate.

Utilizes knowledge of InterQual and/or MCG criteria to determine appropriate level of care for transfer in order to place the patient in the correct patient status.

Maintains strict documentation on all transfer requests including patient demographics, reason for transfer, referring facility, referring physician, insurance information, and outcome determination.

Collaborates with Physicians and Nurses at both the transferring and receiving facility to facilitate a telephonic hand-off report prior to the transfer.

Secures authorization from payer for the transfer (as warranted).

Provides hand-off, verbally and in writing, for the incoming Access Center RN at change of shift.

Works closely with the Access Center Coordinator regarding all administrative duties (i.e., faxing documents, calling to confirm transfer acceptance, etc.).
Minimum Job Requirements
RN Licensure within the State of Florida or Multi-State Enhanced Nursing License Compact (eNLC) - maintain active and in good standing throughout employment

1-3 years of nursing experience in an acute care healthcare environment
Knowledge, Skills, and Abilities
BSN Degree preferred

Pediatric nursing experience in an acute care setting or experience in case management/transfer center preferred

Experience in application of InterQual or MCG to determine level of care preferred

Excellent organizational and time management skills necessary to process transfer requests expeditiously

Sound clinical knowledge necessary to facilitate case presentation to the ED or accepting physician

Knowledge of insurance plans to determine eligibility for services being requested

Knowledge of EMTALA law to ensure compliance with legal standards

Ability to coordinate incoming and outgoing transfers by ensuring that the appropriate clinical documentation is submitted, reviewed and the outcome determination documented

Ability to establish and maintain trusting and professional relationships with referring parties by providing excellent customer service

Awareness of all facility programs, eligibility requirements, and contact information to reduce transfer delays

Ability to document clearly and accurately for record-keeping purposes and reporting

Knowledge of payer authorization processes to streamline authorizations requested for transfers (as warranted)

Able to obtain and effectively use information, including the ability to identify the information needed, seek the information from a variety of sources, and skillfully extract and report the information for business benefit

Able to absorb complex technical information and communicate effectively to both technical and non-technical audiences

Strong interpersonal and teamwork skills

Ability to communicate information clearly and effectively both verbally and in writing at all levels of seniority, both formally and informally

Proficient in the creation and delivery of presentations to convey information



Nursing - Clinical
Florida-Miami-Nicklaus Children's Hospital - Main Hospital Campus
CASE MANAGEMENT-2100-866001
:Pool
Get an idea of what your daily routine can be like.
Explore transportation, parks, cafés, shopping and beaches in this location.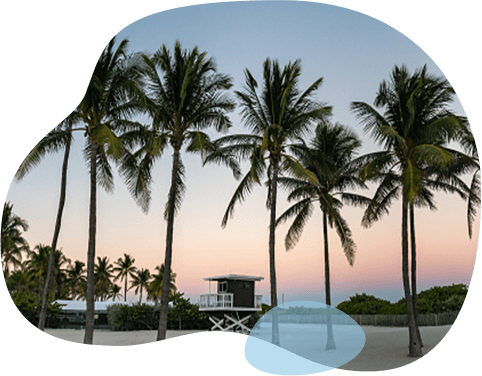 Join Our Talent Community