CRNA - Signing & Relo Bonus provided (Full Time, Day shift)
Miami, Florida
By becoming a nurse at Nicklaus Children's, you will be responsible for the planning and delivery of patient and family centered care that meets the quality of standards at our Magnet designated hospital. We are looking for a nurse to provide compassion and knowledge every day.

Success Profile
What makes a successful Nurse at Nicklaus Children's Hospital? Check out the top traits we're looking for and see if you have the right mix.
Proactive
Compassionate
Team Player
Empathetic
Collaborative
Responsible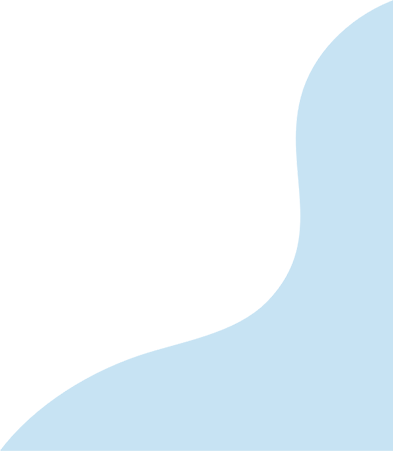 Our Culture
We are there through all stages of health and life, both physically and mentally.
We believe in inspiring hope and promoting lifelong health.
We are a trusted partner to children and their families, not only in times of illness, but throughout their life journey.
We are guided by the CREATE (collaboration, responsibility, empowerment, advocacy, transformation, empathy) values and behaviors.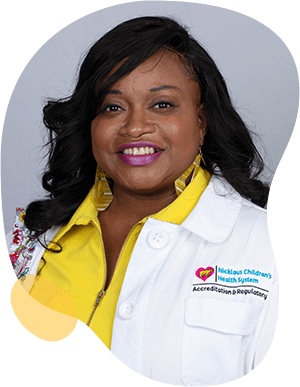 Joining a new organization can be daunting or overwhelming. But at Nicklaus, your colleagues make you feel welcomed. They taught me to celebrate our accomplishments and band together during challenging times. This is not easy to find in healthcare these days, so I'm grateful to have found an amazing place to work with people and leadership who have my well-being in mind.

Lova Renee Brunson

Manager Accreditation & Regulatory
Benefits
Part-time and full-time employees receive the same benefits package.
Responsibilities
Job ID 20933
Date posted 06/02/2023
Job Summary
Provides anesthetic care of the patients, exclusively under the direct supervision and guidance of a Pediatric Anesthesiologist.
Job Specific Duties
Obtains the patient's medical history and performs physical exam.
Verifies patient identification, procedure to be done and body site if applicable, and that the informed consent for the planned anesthetic intervention has been obtained from the parent or legal guardian. Verifies adequate NPO times.
Assesses the patient's pain management needs prior to the procedure.
Assesses the patient's medical history, physical exam, age specific needs and requirements for a safe and successful completion of the procedure and how it might affect the patient's response to anesthesia.
Discusses with the supervising anesthesiologist the patient's specific medical needs, the physiology and technical needs of the procedure, and determines the specific pre-anesthetic medications plus medications and anesthetic techniques that will best fit the patient's need during this procedure.
Writes orders for pre anesthetic medications.
Performs a pre-anesthesia machine check then sets up and organizes all rooms assigned for the full daily schedule.
Participates in Time Out, verification of patient's identity, procedure and site.
Together with the supervising anesthesiologist administers the anesthetic plan that was determined to be the best plan for the patient's need.
Inserts peripheral venous catheters, radial artery catheters or central venous catheter if deemed necessary under the supervision of the anesthesiologist.
Performs supervised, safe and effective techniques during mask ventilation, tracheal intubation, extubation and mechanical ventilation of the patient.
Provides anesthesia care consistent with infection control and anesthetic safety.
Continuously monitors patient with pulse oximetry, capnograph, EKG, NIBP or arterial line, and temperature sensors if available, oxygen analyzer, neuromuscular function if applicable and documents every 5 minutes on the anesthesia record.
Continuously adjusts the level of anesthesia, and alters the technique or amount of respiratory support to meet patient's needs.
Observes skin color, the color of the blood in the surgical field and performs arterial blood gas analysis when indicated.
Constantly monitors blood loss, urine output when possible and records on the anesthesia record.
Manages patient's fluid, blood, electrolyte and acid base balance as discussed with the supervising anesthesiologist.
Maintains vigilance and immediately notifies the supervising anesthesiologist of any unexpected or untoward patient reaction to the anesthesia or the procedure.
Maintains detailed records of the medications given, techniques used and the patient's response, on the anesthetic record.
Assists in the resuscitation of critically ill, severely traumatized, or compromised patient.
Works as a team member in providing breaks and lunches for other anesthesia personnel as their time allows.
Provides a thorough report of the patient's psychological and physical condition, peri-anesthetic course and anticipated problems to the post-anesthesia health care provider who assumes the patient's care following anesthesia.
Provides post-anesthesia follow-up and evaluation of the patient's response to anesthesia, and for potential post-anesthesia complications, taking appropriate corrective actions and requesting consultation as indicated.
Initiates and administers respiratory support to ensure adequate ventilation and oxygenation in the immediate post-anesthesia period.
Initiates and administers pharmacological or fluid support to ensure cardiovascular stability if emergently required in the post-anesthesia period.
Evaluates patients for discharge from a post-anesthesia care area.
Minimum Job Requirements
Master's or Doctorate degree (DNP or DNAP) of Nurse Anesthesia accredited by the American Association of Nurse Anesthetists (AANA) Council of Accreditation of Nurse Anesthesia Educational Programs
APRN State of Florida Licensure - maintain active and in good standing throughout employment
National Board of Certification & Recertification for Nurse Anesthetists (NBCRNA)
American Heart Association BLS - maintain active and in good standing throughout employment
American Heart Association PALS - maintain active and in good standing throughout employment
American Heart Association ACLS - maintain active and in good standing throughout employment
Successful completion of Credentialing by NCH Medical Administration required
Level II Background Check
Knowledge, Skills, and Abilities
Pediatric experience desired.
Demonstrates the knowledge of anesthesia practice and procedure.
Ability to evaluate the patient's response to care, solve problems and adapt plan of care.
Competent bedside manners that instill confidence in patients and their families.
Effective communication skills.
Ability to react calmly during stressful conditions.
Ability to foster an amicable relationship with the patient and family, the anesthesiologist, surgeons, nurses and surgical technicians at Nicklaus Children's Hospital.
Proficiency with Nicklaus Children's Hospital requirements for social/skills that promote professionalism, pride in Nicklaus Children's Hospital, respect, honesty, team work and a sense of responsibility towards safety and optimum patient care
#APP
Nursing - Clinical
Florida-Miami-Nicklaus Children's Hospital - Main Hospital Campus
NCPS-ANESTHESIOLOGY-3100-455723
:Full Time
Get an idea of what your daily routine can be like.
Explore transportation, parks, cafés, shopping and beaches in this location.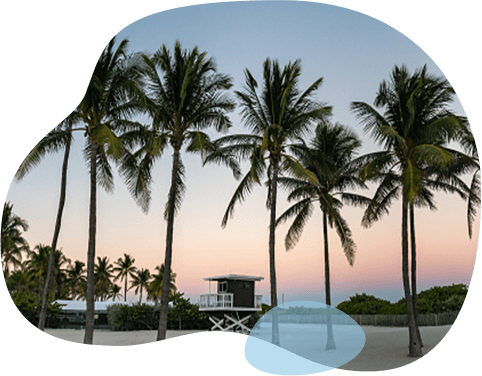 Join Our Talent Community